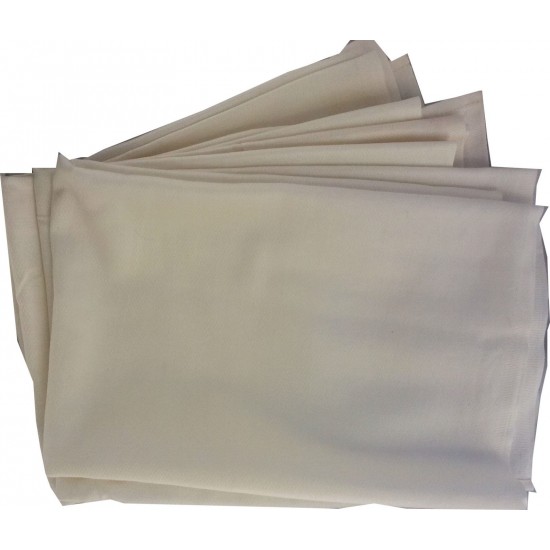 Flat Bamboo Nappies
Ex Tax: $4.50
Price in reward points: 9
3Discount on order$4.20
6Discount on order$3.60
Or 6 weekly interest free
payments from $0.75
with
what's this?
NappyNeedz
Flat bamboo nappies made form soft, woven bamboo birdseye fabric. These measure approx 80 x 80 cm when new.
The nappy flats are made from soft bamboo and organic cotton birdseye fabric. Silky to the touch they are perfect for going against your little one's skin.
Birdseye fabric is a diamond textured, woven fabric.


Fold in your choice of fold like an old-school flat, fasten with a Snappi and use a waterproof cover. Alternatively, pad fold and use directly in a nappy cover or use as an insert/booster in your pocket nappies.