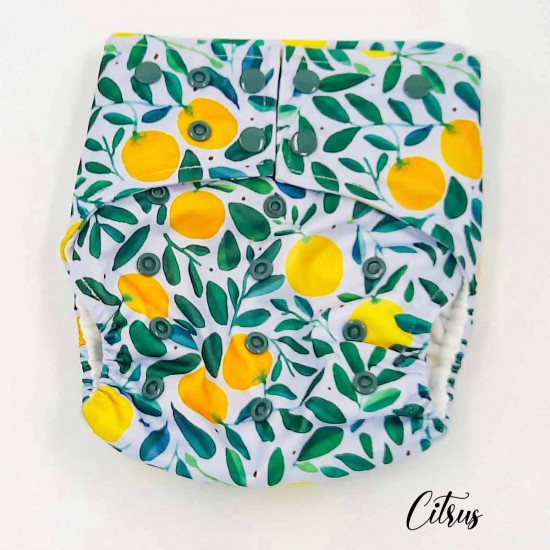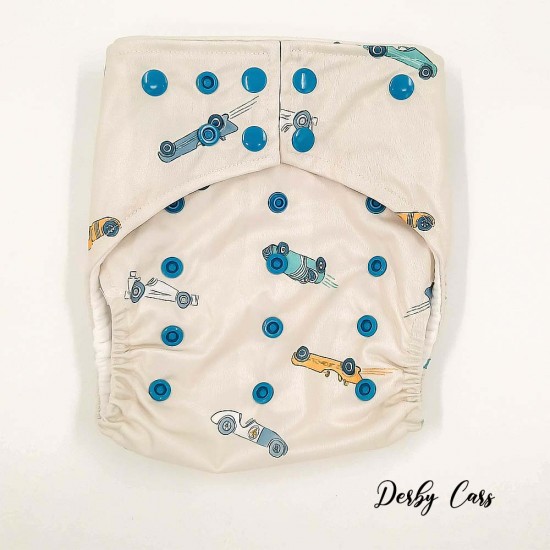 Sassy Pants OSFM Pocket/AI2 (Snap-In) Nappy with Snap Closure
Or 6 weekly interest free
payments from $2.65
with
what's this?
Ex Tax: $15.95
Price in reward points: 32
Stock:

In Stock

Reward Points:

1

Model:

LL-SPPS-001
Sassy Pants
Sassy Pants nappies are an OSFM cloth nappy that can be used as either a pocket nappy or an all-in-two (Ai2) nappy. Stuff your inserts into the pocket or snap them to the nappy shell - your choice. Featuring a snap closure and internal double gussets for extra leak-proof protection. (Also available with a velcro closure if you prefer.)

Sassy Pants cloth nappies have 4 rise snap settings, a front opening pocket and feature a tummy leak guard.
Size guide: approximately 4kg -18 kg
Your choice of nappy shell only or single, double or combination of the Sassy Pants inserts which include: microfibre, bamboo and hemp options.
Need extra inserts? Have a look here for options to purchase individual (or bulk) inserts/boosters.
Sassy Pants nappies come in unique prints that are designed by Kiwi artists. (Artists names can be found on the Sassy Pants website)
Reusable Cloth Nappies
Closure Style
Snaps
Extra Features
Internal double gussets | 4 rise snap settings | Double row of waist snaps | Top hip snaps | Overlapping wing snaps | Unique prints designed by Kiwi artists | Tummy leak guard | Suede-cloth inner lining | Front opening pocket
Fit Guide
Approximately 4kg - 18kg
Inserts
Options include - single, double or combinations of: Microfibre Bamboo Hemp
Size
OSFM
Type
Use as either a pocket (front opening) or 2-in-one/snap-in