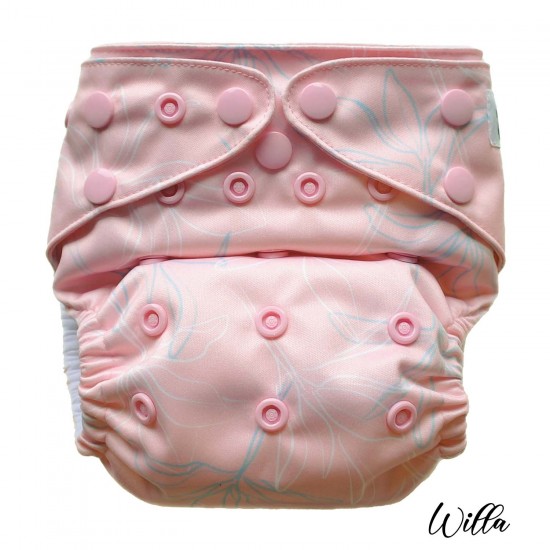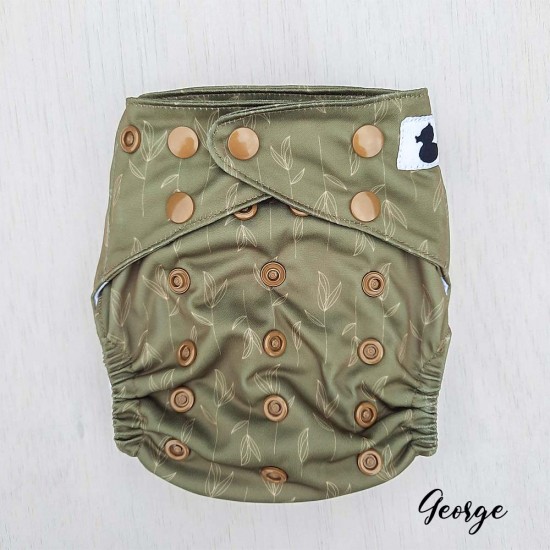 Fluffy Ducks OSFM Nappy (2-in-1 : AI2 snap-in and pocket)
Or 6 weekly interest free
payments from $5.41
with
what's this?
Ex Tax: $32.50
Price in reward points: 65
2Discount on order$31.00
6Discount on order$29.65
Stock:

In Stock

Reward Points:

2

Model:

FD-2I1N-001
Fluffy Ducks
Fluffy Ducks are a trim-fitting nappy that come in a range of gorgeous prints

A one size fits most nappy that is suitable from newborn (approximately 3.5kg) right up through to toilet training (approximately 17kg). Simply use different snap settings to find the perfect fit.
A soft suede cloth inner lining allows moisture to pass through and be drawn away from your baby's skin to help them keep dry and comfortable. While the PUL (polyurethane laminate) outer is a waterproof layer.
You receive two super-thirsty, super soft, 6-layer bamboo inserts with each nappy. Customise how you use these according to your boosting needs.
You have the option to snap-in the inserts or stuff them into the pocket - so a 2-in-1 nappy with an AI2 option or pocket option - you choose what suits you best.
Fluffy Ducks is a 100% New Zealand owned business, NZ designed brand, that sources it's products ethically offshore.
Reusable Cloth Nappies
Closure Style
Snaps
Extra Features
2-in-1 that can be used in two different ways 4 rise snap settings double-row waist snaps overlapping wing snaps double hip snaps trim fit front and back opening pocket tummy leak-guard panel
Fit Guide
Approximately 3.5kg - 17kg
Inserts
2 x 6 layer bamboo inserts
Size
OSFM
Type
2-in-1 nappy with option to use as AI2 (snap-in) OR pocket