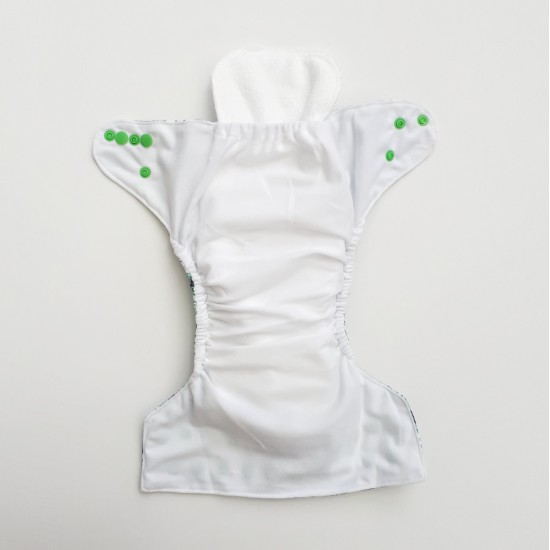 Bear & Moo OSFM Pocket Nappy
Ex Tax: $17.95
Price in reward points: 36
Or 6 weekly interest free
payments from $2.99
with
what's this?
Stock:

In Stock

Reward Points:

1

Model:

BM-PN-001
Bear & Moo
WHY CHOOSE BEAR & MOO MODERN CLOTH NAPPIES?

Reusable pocket cloth nappies are cheaper than disposable nappies
Reusable nappies are a better choice for the environment
These Bear & Moo nappies include one 4-layer microfibre insert (bamboo inserts available separately)
Bear & Moo cloth nappies have adjustable domes so one size fits most (OSFM)
Bear & Moo reusable nappies come in either a suede cloth lining or bamboo lining. All available stock is suede cloth unless otherwise stated.
Size guide: fits approximately 3kg - 18kg. However, every baby is different so you may find Bear & Moo work for you outside of this guide.
Absorption varies because every baby and child is different. Bear & Moo reusable nappies comes with one microfibre insert, however if that is not enough for your little one, you can easily add additional inserts to these nappies to help with absorption. You might like to try Bear & Moo bamboo inserts for this purpose.
If you are planning to use these nappies at night, it is highly recommended boosting these as little ones tend to wet more overnight.
Reusable Cloth Nappies
Size
OSFM
Fit Guide
Approximately 3kg - 18kg
Type
Pocket
Insert(s)
1 x microfibre included Bamboo inserts available to purchase separately
Closure Style
Snaps