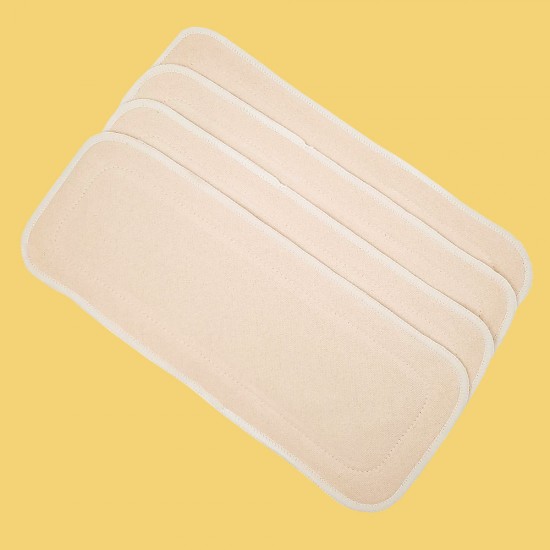 Hemp Inserts/Boosters
Ex Tax: $5.50
Price in reward points: 11
5Discount on order$5.30
10Discount on order$5.10
Stock:

In Stock

Model:

NN-HB-001
NappyNeedz
Hemp is a very thirsty natural fiber making it a great option for adding to a night nappy or simply when you need more absorbency for any cloth nappy.
Add one or two of these inserts with a prefold or trifold and you have a great combination for overnight for most little ones.

Made from 4 layers of hemp fleece.
Measurements approx. 35 x 14 cm (slight shrinkage is normal with an initial wash)
Hemp does take a little longer to dry than other fabrics and is known to go a little stiff with use but giving it a rub and banging it around a bit will soften it up again. Or pop it in the drier if you have one.


A warm wash before first use is recommended to remove oils from the manufacturing process. You will find the absorbency will improve as you continue to use them - with 10 or so washes being the indication of getting to full absorbency.