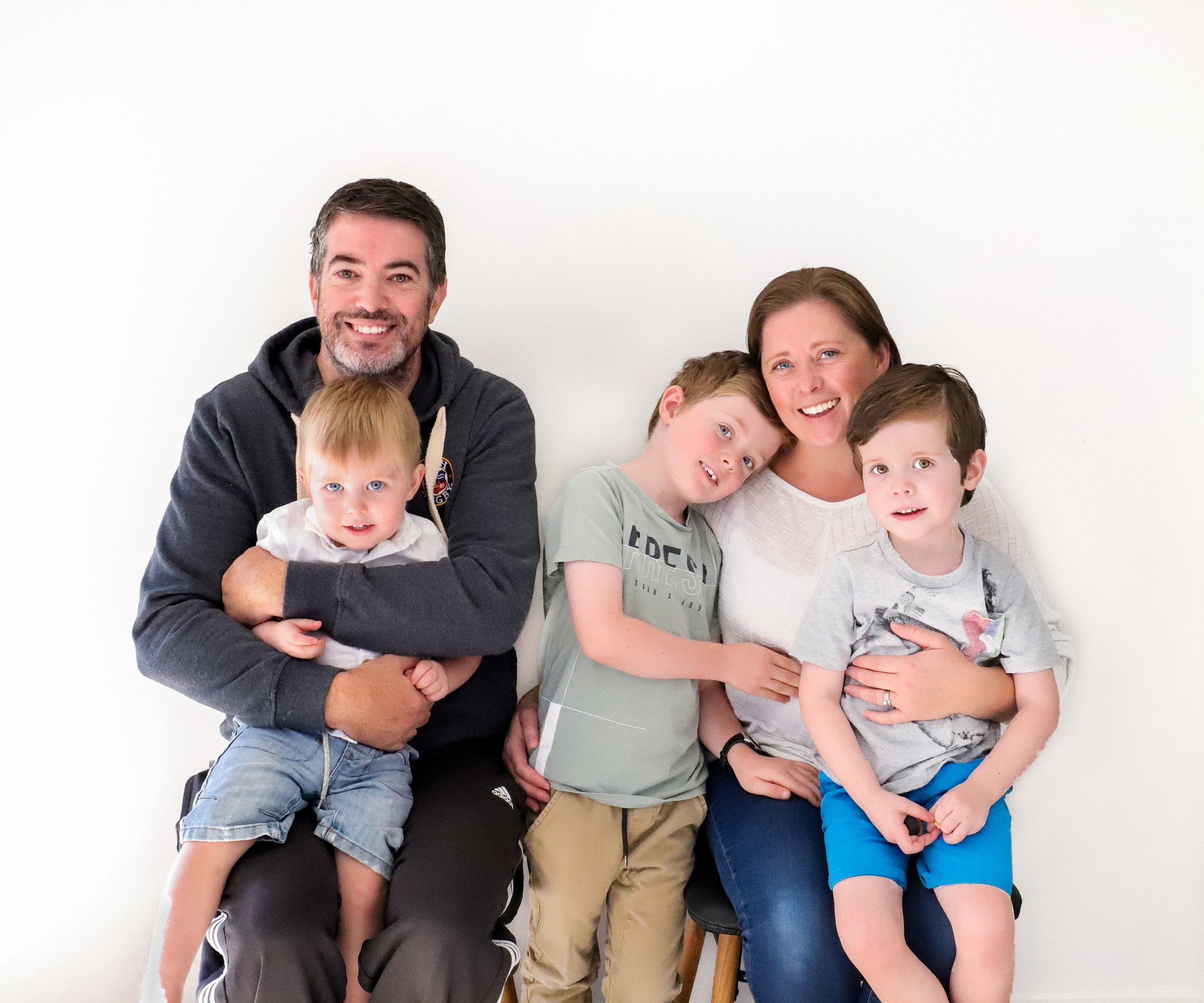 Hi! I'm Erica, the owner of Chubby Cheeks.

I am mum to 3 energetic young boys who have all been in cloth. Chubby Cheeks is my other baby - allowing me to share my knowledge and love of cloth nappies with other parents and helping them with their own unique cloth journey, with the intention to save money and to protect the environment our children are growing up in.
I know starting out with cloth can be overwhelming. All the information, advice and opinions, so many choices, styles and brands, can make it difficult to know what to do or where to start with cloth.
People often scoff at the use of cloth, asking why 'bother' and why oh why would anyone want all that extra washing!
Cloth is not difficult or complicated and that's what I am here to show you.
From wash routine and caring for your nappies, to fit; from night time set up to day use - at home, at daycare or while out and about. I would love to work with you on finding the right solution for you.
Chubby Cheeks has been around since 2014 and I have over 7 years of experience in using cloth. So let me help you make cloth work for you.
I always aim to first use what you have available and only recommend buying more or other products if it's necessary. Having access to an extensive range of brands means that I have experience with a variety of styles and products with something to suit everyone. I pride myself in having an unbias opinion and I truly want you to succeed in making cloth work for you and your family.
I am not here to convert you to full-time cloth in an instant, tell you that the earth is being ruined by disposables or that you are poisoning your children with chemicals. I use disposables when the need arises and when using cloth simply isn't an option for us. It does not have to be ALL OR NOTHING.

What I DO want to do is share with you what you can experience with cloth if you choose to use it. One nappy, four nappies, fifty three nappies. It doesn't matter, I want to encourage you to give it a try and see how it fits with your family – you and your children!
The focus and drive behind my business is to share great quality products with people at affordable prices. Not just cloth nappies but other eco-friendly and reusable products. The products that I choose to make available in my store are simple eco-friendlier options that you can slowly introduce into your life and your home so that bit by bit you reduce your footprint on our earth.
So please browse my store and you'll be sure to find some pretty handy products for you and your child as well as for your home.
I also love supporting NZ brands/other NZ businesses so you will find that a lot of the products on offer at Chubby Cheeks are NZ brands.

Stock is available to all of NZ online, as well as local pick-ups. I attend the occasional local market too, so follow Chubby Cheeks via my newsletter and social media to receive updates of where you can find me.

If you know of any products you would like to see stocked please let me know and I will gladly look into bringing them on board too.
I hope you enjoy our range, it is stocked full of things that we love and believe can add value to your parenting journey while saving you lots of money, provide comfort and care, and I look forward to sharing them with you.
Regards,
Erica