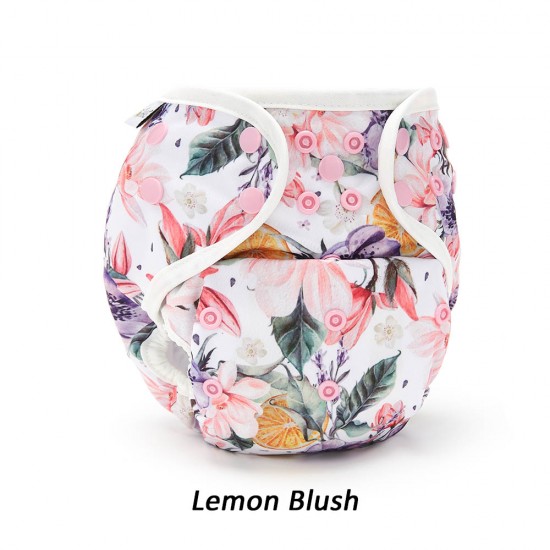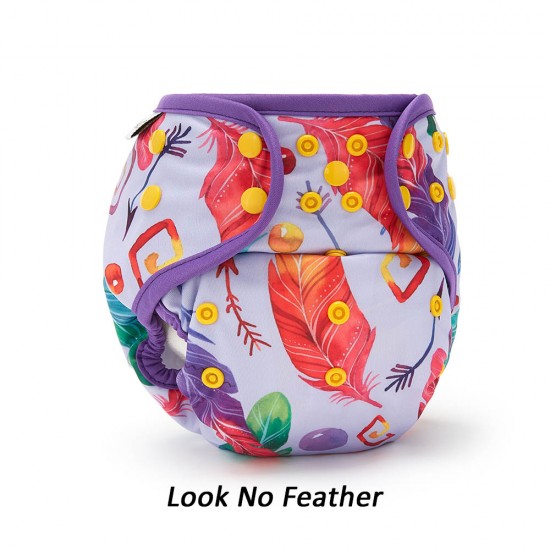 Fudgey Pants ORIGINALS 3-in-1 Cloth Nappies (AIO, AI2 snap-in, pocket)
Fudgey Pants 3-in-1 cloth nappies give you 3 different styles of nappies in just 1 nappy.

Use as:
an all-in-one nappy with it's built-in absorbency
a pocket nappy and stuff additional inserts into the nappy
an all-in -2 snap-in nappy by snapping the inserts into the nappy
You have the option of purchasing the AIO shell only a cost-effective way to keep all the latest designs in your stash if you already have enough inserts/boosters.
The AIO shells are also a great option for newborns.
Or purchase along with an insert and save. Alternatively, if you just need additional inserts/boosters you can purchase them separately
here
.
Fit guide: Use from birth to potty (3kg - 18kg+)
Features:
Double row of snaps
Crossover front snaps allow a better fit for newborns
Insert locator snap
Double gusset to help prevent leaks
Hip snaps to prevent 'wing droop'
Waterproof lining at the front allows tummies to stay dry
An outer layer of breathable, waterproof polyurethane laminated polyester (PUL) keeps wetness contained
Reusable Cloth Nappies
Size
OSFM
Fit Guide
Approximately 3-18kg+
Type
3-in-1 nappy with option to use as AIO (with builtin absorbency), AI2 (snap-in) OR pocket
Insert(s)
Built-in absorbency layer Additional inserts for boosting available separately
Closure Style
Snaps
Features
3-in-1 that can be used in three different ways double gussets
Ex Tax: $20.00
Price in reward points: 40
Or 6 weekly interest free
payments from $3.33
with
what's this?
Stock:

In Stock

Reward Points:

1
Fudgey Pants