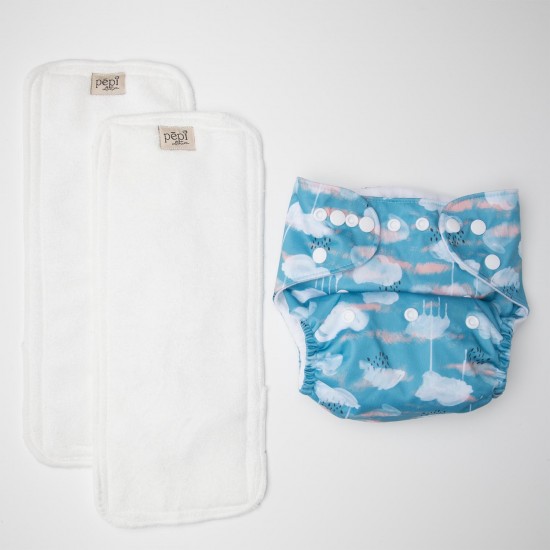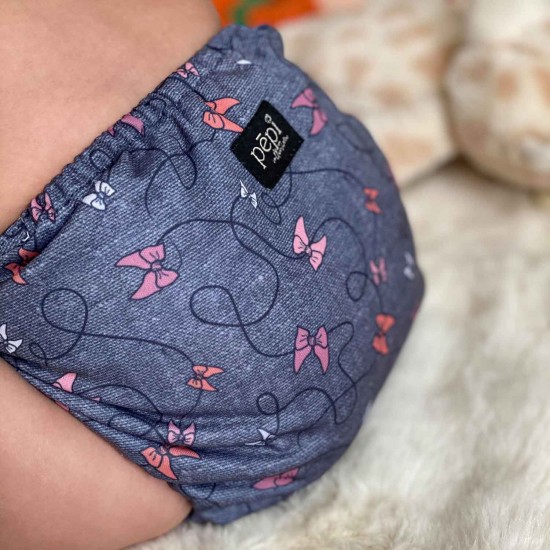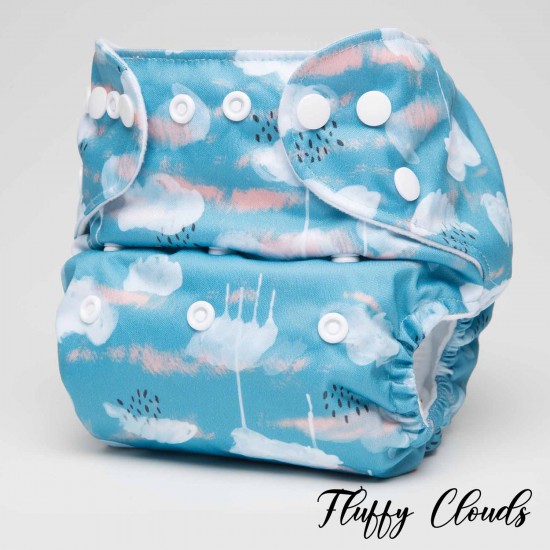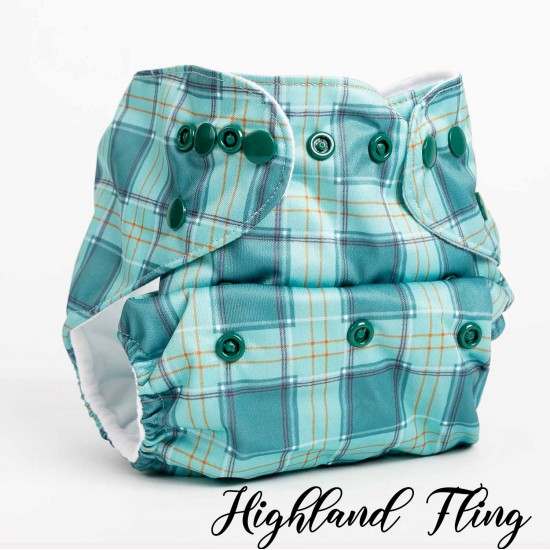 Pēpi Collection Designer Print OSFM Pocket Cloth Nappy
Ex Tax: $26.00
Price in reward points: 52
Or 6 weekly interest free
payments from $4.33
with
what's this?
Stock:

In Stock

Reward Points:

2

Model:

PC-OPN-001
Pepi Collection
Pēpi's Designer Collection includes 8 fun, playful artworks and colourways for adorable nappies featuring pēpi's signature prints.
Pēpi Collection nappies are designed by a mum and ethically made with making nappy changing simple, cost-effective and eco-friendly in mind.
These are perfect if you are still getting the hang of reusable cloth nappies as well as any caregivers who look after your little one.
A one-size-fits-most nappy designed to fit from approximately 3.5kg - 17kg. Simply adjust the size of the nappy using the snaps as your baby grows for a perfect fit.
Each nappy has a generous back opening pocket for absorbent inserts, with two included with each nappy, providing up to eight layers of absorbency.
If extra absorbency is needed, additional inserts can be added to the pocket.
The outer shell is made from breathable, waterproof polyurethane laminated polyester (PUL) which keeps wetness contained. No need to buy a separate wrap.
The inner liner is suede cloth which draws moisture away from baby's skin.
Also featuring:
internal double gussets to help prevent leaks and poop explosions
a double row of waist snaps, with bottom hip snaps to prevent 'wing droop'
crossover front snaps help with a better fit for smaller babies
3 rise snap settings to customise the size of the nappy to fit at different ages and stages
Inserts:
Each nappy comes with two bamboo mix inserts to suit your baby. Most babies will need 2 inserts but for light wetters 1 insert may be sufficient. Extra boosters can always be added or swap out one of the standard inserts for a hemp or cotton insert.
Comfy, soft and free of 'nasties', like lead, nickel and azo dyes. OEKO-TEX and the nappies pass the SGS Certificate.
Includes a handy user guide with each purchase.
Reusable Cloth Nappies
Size
OSFM
Fit Guide
Approximately 3.5 - 17kg
Type
Pocket
Insert(s)
2 x bamboo mix inserts
Features
Internal double gusset | Suede cloth liner | Bottom hip snaps | Back opening pocket