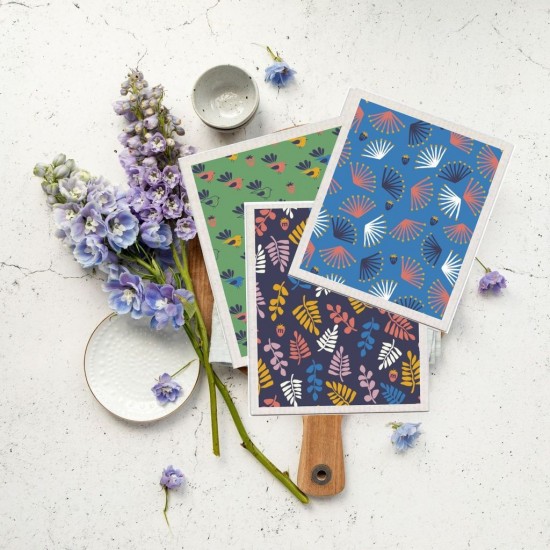 Munch Eco Dishcloth
Ex Tax: $6.50
Price in reward points: 13
Or 6 weekly interest free
payments from $1.08
with
what's this?
An alternative to disposable paper towels. 1 Munch eco dishcloth replaces up to 15 rolls of paper towels. A great way to save money.
These plastic-free dishcloths soften with contact with water and can absorb 15 x their weight. Also super fast to dry reducing the chance of breeding bacteria or smells.
Super absorbent
Durable - both machine or dishwasher safe. Will last up to 6 months with repeated machine wash or top rack of the dishwasher.
Quick dry - hygienic
All natural – made from 100% natural and renewable materials. Made with cotton blended with cellulose. Printed with vegetable ink.
Biodegradable and Compostable – will break down in home compost in 6 weeks.
All designs inspired by nature.
Size: 17 x 20 cm