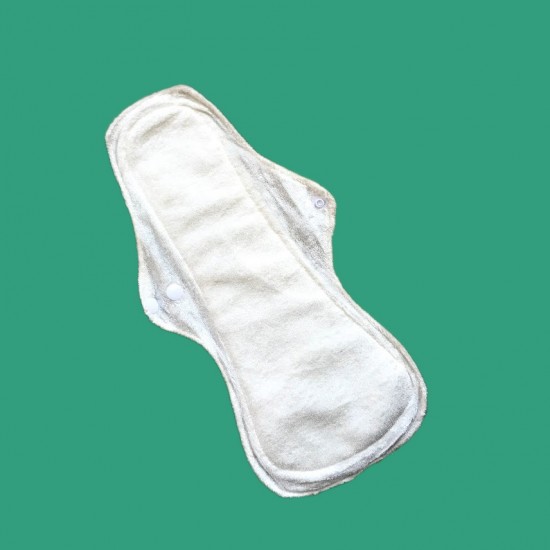 Washable Night / Postpartum Menstrual Pad
Ex Tax: $3.50
Price in reward points: 7
Stock:

In Stock

Model:

NN-WNP-001
NappyNeedz
A large washable menstrual pad that is ideal for nighttime or postpartum. Approximately 34cm long, 15 cm at the widest point at the back of the pad, 10 cm at the front (not including wings)
A great option for when you need a bit of extra protection and on the heaviest of days. The size and shape gives you great coverage and protection.
Top with white microfleece that acts like a sty-dry layer and wicks moisture away from your skin. A microfibre absorbent core that is quick drying. And a waterproof PUL back to keep moisture away from your underwear.
Two snap settings on the wings which hold the pad securely in place. Close-fitting underwear is recommended for a better fit and to reduce slipping/movement of the pad.

Waste-Free Period!
Fully machine washable and reusable, great for helping the environment and cutting down on the number of chemicals that are next to your delicate skin.

Washing in cold water is recommended to prevent stains from setting. You can also soak after use and before washing in a tub of cold water with salt in it. Or alternatively with a small scoop of washing powder.
When needed use a laundry soap bar.