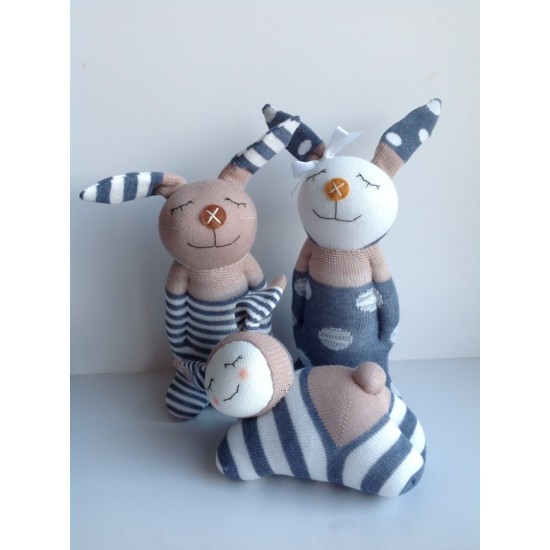 Sleeping Buddies
These gorgeous Sleeping Buddies are perfect for a baby shower or birthday gift.

Each sleeping buddy is lovingly handmade in New Zealand by PinkBasket.
They are made from high quality cotton baby socks so they are soft and safe for children and polyester hypoallergenic fill inside.
​
​May be handwashed in warm water.
Ex Tax: $25.00
Price in reward points: 50
Or 6 weekly interest free
payments from $4.16
with
what's this?
Stock:

In Stock

Reward Points:

2