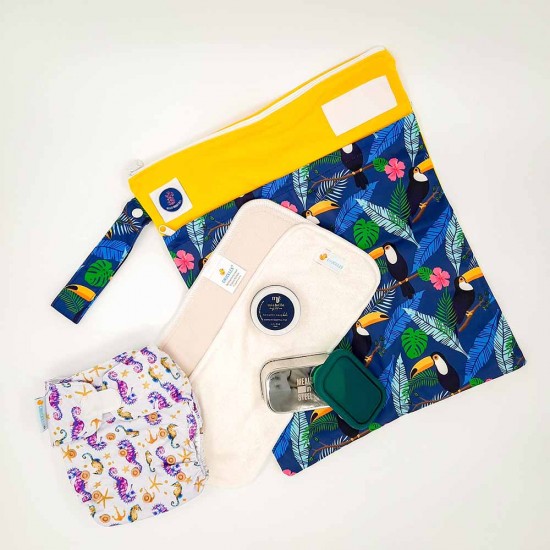 Cheeky Naps Past Box : June 2022 - 'Daycare' Theme
Or 6 weekly interest free
payments from $7.32
with
what's this?
Ex Tax: $43.95
Stock:

In Stock

Model:

CN-PBPE-024
So either you missed out on a Cheeky Naps box OR you loved yours so much you'd like to gift someone with one or perhaps even spoil yourself to another.

We don't mind what your reason is - Cheeky Naps is here to be enjoyed whatever the occasion.
Here is your chance to grab one of our June 2022 - either the ESSENTIALS, PLUS or our brand new STASH BUILDER. This time you don't have to wait until the scheduled shipping date. When you order a past box, your order will be shipped to you just like a regular order.
Although you'll know the contents already, I still get to choose any options based on your preferences selected when adding the box to your cart. So you still have a bit of a surprise element to enjoy.
(If there is a specific nappy print you are welcome to request it, please leave a comment on your order and I will accommodate you if possible.)
These are limited in numbers and only available while stocks last.

What you get in the June 2022 ESSENTIALS box:
What you get in the June 2022 PLUS box:
What you get in the June 2022 STASH BUILDER box:
Choose between:
PUT IT IN A BOX: Want a perfectly packed box that looks amazing, a great option when buying as a gift, then choose to have your Cheeky Naps order arrive in a box; or

WRAP IT UP: Ditch the box and have your order arrive wrapped in brown craft paper and tied with jute twine.


Please note that unlike the subscription and one-off options, shipping is not included in the past box price. Shipping will be added at checkout.
No rewards points are earned or redeemable to purchase Cheeky Naps products.
Prints/colours of products may vary from those included in the images of this listing.