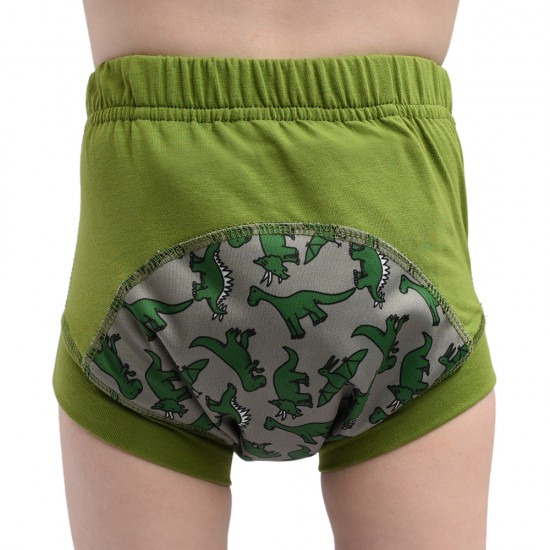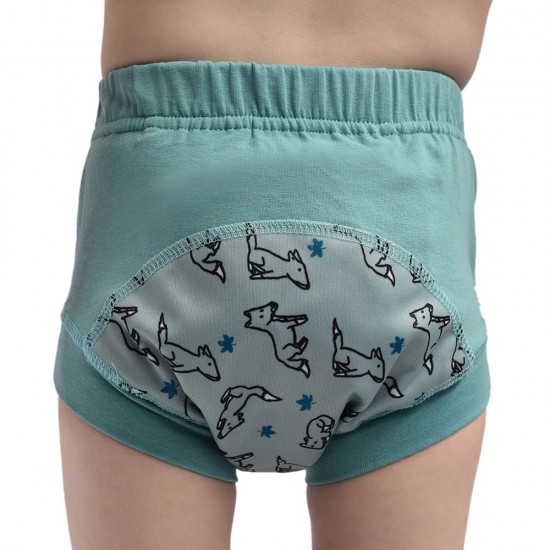 Wee Pants Absorbent Kids Underwear
Goodbye nappies and hello Wee Pants - your child's "first undies". They make your life easier by catching the wee accidents your child does while out and about. They catch the 'wee tinkle' that your child does on the way to finishing their wee in the loo. While giving your child the feeling of wet close to their skin.
Wee Pants are worth kicking the nappy habit for, no more wedgies or red marks from thin elastic. Your child will love the:
stretchy leg bands & super soft material
breathable, bamboo hammock that sits close their private parts and absorbs wee accidents
funky, modern patterns designed by three New Zealand Mums
Finally your child can sit in the car seat and go to daycare without having to wear pull ups (a car seat protector is recommended in case of big wee accidents).
They are an environmentally friendly alternative to pull ups and nappy pants, which are super easy to wash and dry.
Please note: if you'd like a print we don't currently have in stock please get in touch as we can get these to you with an extra 2-3 days added to the order processing time.
Due to hygiene reasons we can not accept returns on our Wee Pants
Wee Pants sizing guide
Wee Pants are done by clothing size rather than your child's weight. Don't worry about the leg length, it's how chubby their upper thigh is that is most important as well as their torso circumference.
Size 2 Wee Pants Measurements
Torso: 41-50 cm
Upper leg: 24cm-30cm
These normally fit a child who wears size 2 clothing

Size 3-4 Wee Pants Measurements
Torso: 44-60cm
Upper leg: 26cm-36cm
These normally fit a child who wears size 3 or 4 clothing

How do I wash Wee Pants?
To activate the absorbency before your child wears them, soak overnight in cold water. Then wash as per below.
1. Fold inside out and wash the Wee Pants in your washing machine using washing power or liquid that is free from fillers, bleach or fabric softeners.
If you have a fabric bag then place the undies in there before you put them in the machine.
2. Dry on the washing line pegging the waist band rather than the bamboo hammock. If inside, dry on a drying rack at least 1 metre away from the heater, dehumidifier or heat pump.
If they feel damp then some parents will put the bamboo on the heated towel rail with the printed material kept well away from any heat.
If it is wet day, tumble dry below 40 degrees celsius
Ex Tax: $19.90
Price in reward points: 40
Or 6 weekly interest free
payments from $3.31
with
what's this?
Stock:

In Stock

Reward Points:

1